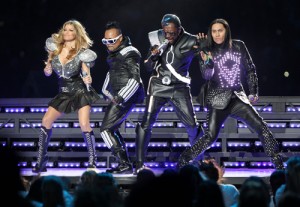 Chris Huff of Behind the Mixer wrote an excellent post about the Super Bowl Half-Time Debacle:
We totally agree with Chris. We cringed as we watched the half time show — missed cues, lack of vocal compression on a singer, and a television audio mix that had the depth of a bad IEM mix… so what happened?
We don't know what went wrong and we're not going to be quick to judge. However, there are a few lessons that can be learned:
You never know what could happen, the quality of audio production can tank for a variety of reasons. If everything turns south always have a back up plan.
Someone could easily change a setting on the recording device, it's important to know the equipment well enough to quickly identify and fix it.
Things come up, it's important to have a fill in engineer available just in case you fall ill or have a family emergency.
In the case of submixes…imagine if the drummer's small stage mixer was sending a terrible mix during the first set of the service. Know what to do to fix it!
Imagine if your digital mixer had the settings reset (and you lost the saved setting). Could you rebuilt the mix from scratch during the first song? What would you prioritize?
Better to learn from someone else's mistake … it all goes back to the Boy Scout motto…always be prepared.
Original article written by Chris Huff of Behind the Mixer
2010 was one AMAZING year for us. Plain and simple, it's going down in the books as the start of some amazing things. We wanted to take a few moments to say a heartfelt thank you to each and every client and partner that supported us in 2010.
Our biggest news this past year was launching our new website. We have so much to be grateful for. Our client list continues to grow and we have had the privilege of providing sound reinforcement from some seriously talented people!
We look forward to what's to come in 2011!
Happy New Year!