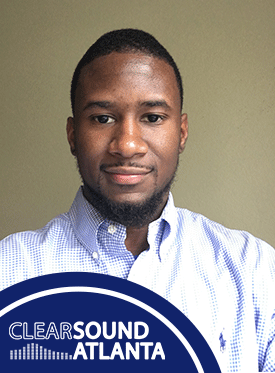 Clear Sound Atlanta is thrilled to announce that Jarrel Jackson has joined the CSA team as social media and digital marketing intern for the Spring semester. "The internship program is new for CSA and we're overjoyed to have two outstanding interns working with us this semester. Jarrel won us over with his social media knowledge and enthusiasm. We are excited to see what he will bring to our team," said Utoia Gabby Wooten, sales and marketing director.
Jarrel Jackson is a senior at Albany State University and will graduate in May with a degree in marketing. Jarrel has hands-on sales and marketing experience and has spent summers supporting two family-owned businesses: Gems and Giggles and Yasin's Homestyle Seafood. Jarrel's strengths include market research, event planning and sales/account management. Jarrel also has significant marketing communications experience and enjoys internal and external communications as well as media relations.
"I am thrilled and appreciative to have a chance to intern with Clear Sound Atlanta. I look forward to gaining a deeper understanding of digital marketing and account management. I have fresh ideas to offer and I'm ready to hit the ground running," remarked Jarrel when asked about what he looks forward to learning during the internship.